Jamike Jarin on Ola Adeogun: 'He needs to control his emotions'
San Beda Red Lions big man Ola Adeogun's frustrations mounted during his team's clash with the Arellano Chiefs on Tuesday, and it triggered him to shatter the fiber glass locker room door of the squad.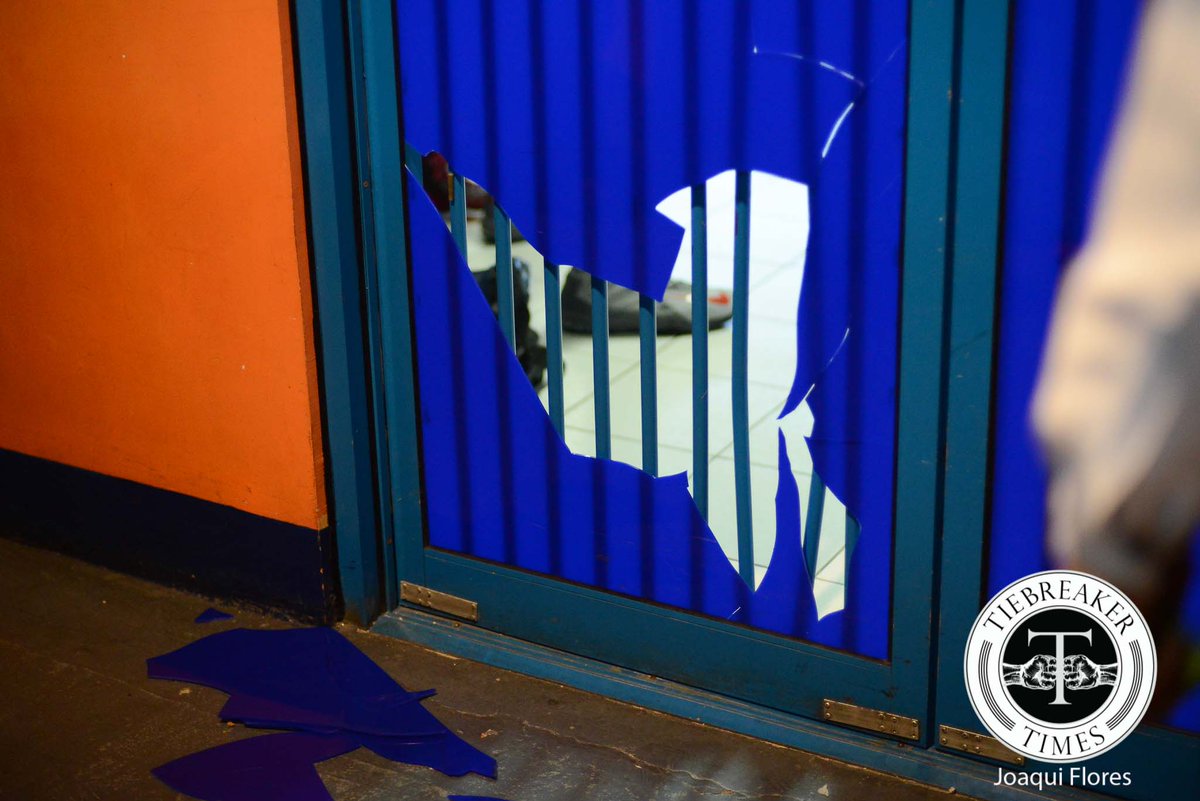 Red Lions head coach Jamike Jarin opted not to field Adeogun for most of the second half, and went with Pierre Tankoua who topscored for the Red Lions with 20 points. Adeogun had all of his 10 points in the first half.
Jarin said it was a matter of Adeogun getting "mad at himself" for playing poorly. The mentor is wary the team should shoulder the damages although they have not received any word from the Mancom yet.
"He was not mad at anything and he was not even inside the court," Jarin said.
"The only person in the team that has the right to show most emotions (is the coach). He apologized and he will not do it again."
He added it also served as a lesson for Adeogun to be more mature the next time out.
"You look at him as a 6-8, 200-plus pounder but he is still a young man. Emotions got into him but he needs to control his emotions."
The Chiefs edged the Red Lions, 88-84 as the latter settled for a 7-2 card after the end of the first round.
"They out-ran us. Fastbreak points and turnover points were too much. They converted when they needed it the most. They were a better team tonight," Jarin shared.
While the head coach was disappointed as the Mendiola-based crew blew a chance to go up in the standings, he is still satisfied with the showing San Beda put up in the first half of the tournament.
"It is never good. But looking at the positives we are at a position where we are good. We are better than okay," he said. "But we had a chance to separate ourselves from the (other teams in the) standings but we were not able to so."
Jarin is wary however that his team should go back to the drawing board and improve on their performance in the second round.
"We will keep climbing."