When ONE Heavyweight World Champion Brandon "The Truth" Vera returns to ONE Championship, a new breed of challengers will be waiting for him.
It's been a while since "The Truth" has competed in The Home Of Martial Arts, as the COVID-19 pandemic derailed plans and closed borders.
But when restrictions lift, he will have three new hungry contenders trying to dethrone him.
The Rightful Challenger
Before the pandemic, "Singh" Arjan Bhullar was named Vera's next challenger. Though that match has been postponed, all signs still point to Vera defending his belt against the American Kickboxing Academy standout.
In his debut, Bhullar impressed everyone when he dominated Mauro "The Hammer" Cerilli not through his world-class wrestling but by out-striking the supposedly better striker.
In "Singh," Vera will face a dynamic heavyweight who can dictate the pace with his wrestling and is skillful enough on the feet not to get overwhelmed by the World Champ's accurate striking.
Make no mistake about it, Bhullar will certainly give Vera trouble when they meet.
The Iranian Powerhouse
Perhaps one of the biggest recent acquisitions of ONE Championship is Amir Aliakbari, one of the four Iranian contenders from Ali Abdelaziz's Dominance MMA stable.
To say Aliakbari is a scary man would be a terrible understatement.
Standing at 6-foot-4 and weighing 118-kilograms, Aliakbari will certainly be the biggest opponent Vera has ever faced in ONE.
But he's not just big, he's skilled too.
He comes in with a 10-1 record and a 70-percent finishing rate, making him one of the most effective finishers in the division.
Having won a gold medal in both the World and Asian Greco-Roman World Championships, he's also known for his Greco Roman wrestling, which could help him negate Vera's punishing clinch game.
The Grappling Wizard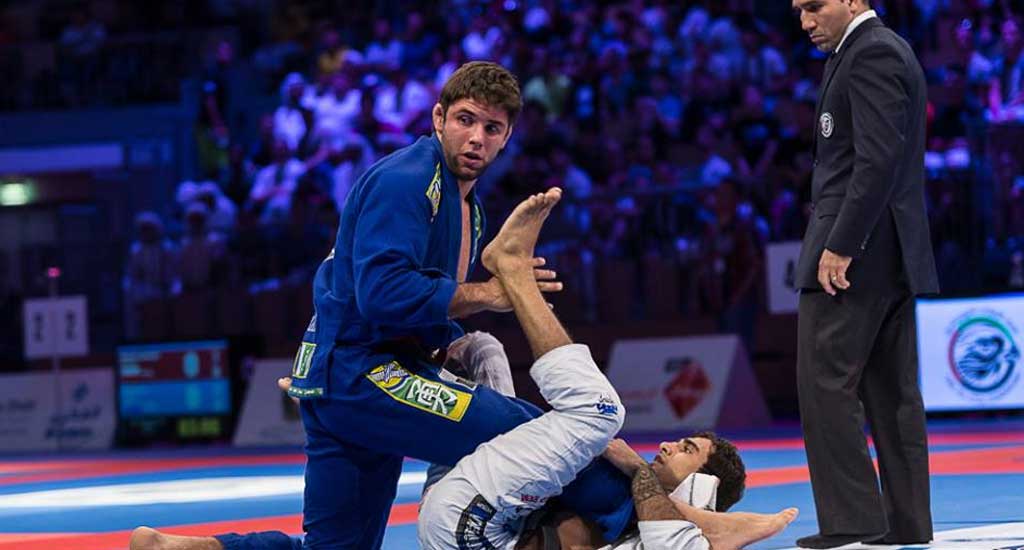 Perhaps there is no bigger name in ONE Championship when it comes to grappling than Marcus "Buchecha" Almeida.
Almeida is a 13-time Brazilian Jiu-Jitsu World Champion and a two-time ADCC gold medalist. He has a 128-13-1 record in grappling, and if he gets to Vera, he will certainly be the best grappler Vera has ever faced.
But he's not just your typical ground specialist. Like Bhullar, Almeida is adding to his grappling game at the world-famous American Kickboxing Academy, where he is preparing for his arrival in The Home Of Martial Arts.
In the meantime, catch ONE: REIGN OF DYNASTIES for free by downloading the ONE Super App. 
Read More From ONE Championship:
The Top Highlights From ONE: A NEW BREED III
The Best Pictures From ONE: A NEW BREED III
Sam-A, Tonna, Toivonen, McLaren To Headline ONE: REIGN OF DYNASTIES