Frame By Frame: Jalen Green's dunk over Kai Sotto from another angle
The much-awaited showdown between FilAm Sports' Jalen Green and Ateneo's Kai Sotto saw a moment that everyone wanted to see — a Green dunk over Sotto.
Tiebreaker Times was literally underneath the highlight dunk.
With 7:30 left in the second frame of the Supreme 16 contest, Jeron Artest passed the ball to Green on the right elbow.
The 6-foot-5 swingman then blew by JC Fetalvero.
Being the last line of defense, the 7-foot-2 Blue Eagle, the best Under-16 center in Asia, tried to challenge the reigning FIBA Under-18 World Cup MVP.
"We're both making a name for ourselves out here.
"Kai is already ranked number one. So when I came out here this time and I saw the opportunity to dunk on him, I just went up, you know?," recalled Green.
And it happened.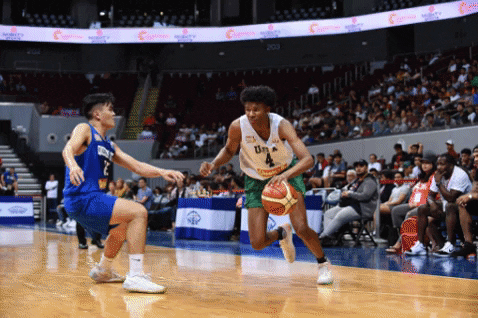 Having climbed the Sotto mountain once again, Green let out a huge growl afterwards. Challenge done.