PBA Pass-Through: Another referee suspended, Barroca's crazy shot, Pingris injury update
PBA Pass-Through – 
April 2, 2015
Updates around the association:
Another PBA referee suspended
The PBA has suspended another referee for a lapse in officating during the Rain or Shine-Meralco Game 1 encounter, when the official waived off a made triple by Gabe Norwood in the fourth period because of a "shot clock violation."
PBA bans referee for waving off @GNorwood5 trey in Rain or Shine game 1 win http://t.co/3v3Y3KFJrZ | @MGiongcoINQ pic.twitter.com/b4tAiSaieC

— Inquirer Group (@inquirerdotnet) April 1, 2015
Ryan Reyes uncertain of suiting up for Governor's Cup
It is not yet certain if Talk 'N Text Tropang Texters shooting guard Ryan Reyes will be able to suit up for the season-ending Governors' Cup. "I'm not sure yet," the 6-foot backcourt gunner, who missed the entire Commissioner's Cup due to an achilles injury, said. Reyes has career averages of 8.3 PPG, 4.2 RPG, and 2.7 APG in nine seasons for the Santa Lucia Realtors and the Talk 'N Text Tropang Texters.
Marc Pingris day-to-day
Purefoods Star Hotshots forward Marc Pingris hurt his left ankle in Game 1 of the semifinals against the Tropang Texters. He finished with six points and eight rebounds in 19 minutes of action. Purefoods head coach Tim Cone told media that it is only a mild/first degree sprain so Pingris would most probably be able to return by next week.
Barroca with what might be the shot of the season
Rappler's Jane Bracher captured the fantastic putback:
WOAH! Barroca's shot though!!! Basket counts!! Purefoods up 97-89! #PBAVineReplay @HotShotsGalaxy https://t.co/5In9U3tvXj

— Jane Bracher (@janebracher) April 1, 2015
WHAT. A. CRAZY. SHOT.
Purefoods Star Hotshots guard Mark Barroca knew Denzel Bowles' desperation heave from three-point land was going short, and immediately rushed to the shot's landing spot for a follow-up.
Knowing there is only a second left on their shotclock, Barroca just tapped it like a hot potato and presto, shooter's roll!
And for a comparison, NBA player Trevor Booker did this one heckuva shot with 0.2 seconds left on the game clock a few months ago:
Trevor Booker beat the shot clock with one of the weirdest shots ever: http://t.co/TGvAZ0LTnf https://t.co/qjURDwhQl2 via @ThunderObsessed

— SB Nation (@SBNation) January 10, 2015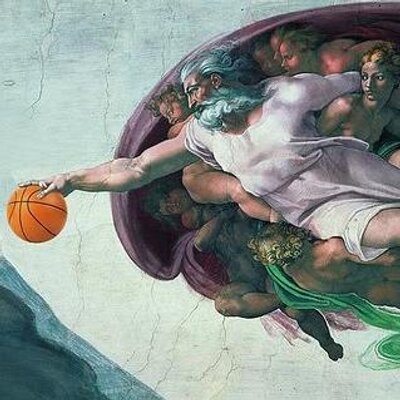 The basketball gods are at it again.