National University Bulldogs: UAAP S78 Starter Pack
Underdogs Once Again
UAAP Season 77
Record: 9-5 (Champions)
Offense: 64.2 ppg (5th)
Defense: 57.4 ppg (1st)
Rebounds: 45.7 rpg (2nd)
Assists: 13 apg (5th)
Depth Chart
C
PF
SF
SG
PG
Aroga, Alfred (2nd)
Javillonar, Jeoff (Final)
Morido, Reggie (1st)
Javelena, Paolo (Final)
Alolino, Gelo (5th)
Neypes, Kyle (5th)
Salim, Mohammad (2nd)
Celda, Rden (Final)
Alejandro, Jay (3rd)
Diputado, Rev (2nd)
Rangel, Tsaddy (1st)
Tansingco, Tristan (2nd)
Abatayo, Angelo (1st)
Lastimosa, Ronnel (1st)
Yu, Dave (2nd)
De Castro, Kevin (1st)
Assessment
After ending their 6-decade title drought in the Men's Collegiate basketball last season, the NU Bulldogs are up to the test to defend their crown after an extended period of break due to the shift in the UAAP calendar.
Last season, they were the league-leaders in terms of holding down the opponents scoring wise (57.1ppg allowed). They were second behind DLSU in most rebounds grabbed per game at 45.5 and were on top on second chance points with 10.6 a game.
This year however, NU will be playing without the services of Troy Rosario, Glenn Khobuntin, Henri Beteyene and Tristan Perez, who were all part of their championship core. All four were the team's best four rebounders combining for at least 30 boards a game.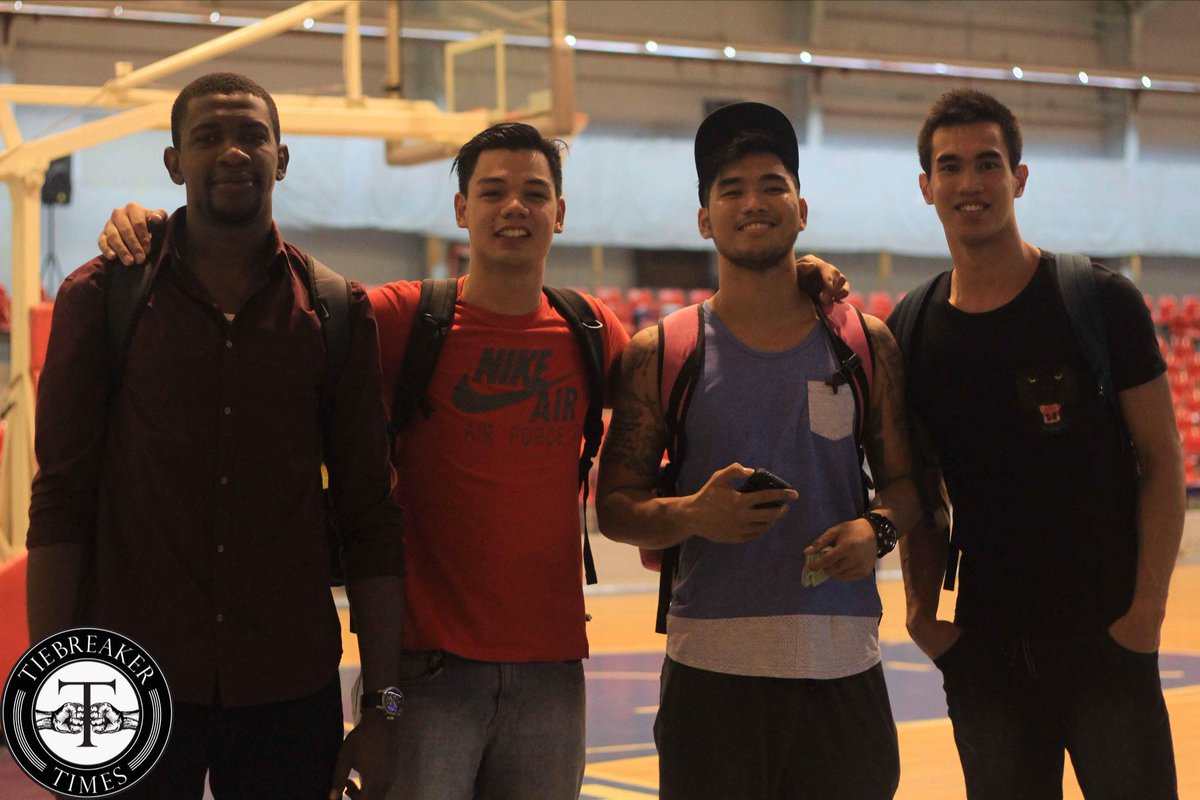 Imagine from going from that tall a lineup to the current frontline of the Bulldogs that will make it harder for the Bulldogs to win back-to-back championships. During the Filoil tournament, Kyle Neypes backed Seny Gaye at the five-spot but was overmatched the majority of the time by the bigger foreign student-athletes of their opponents. In addition, Jeoff Javillonar seemed to have lost his timing which might be due to a year-long layoff. Fortunately for NU, Tiong Lian legend Mohammad Salim experienced a growth spurt and is capable to play the four-spot.
The Bulldogs still have their super backcourt rotation intact led by the graduating Gelo Alolino. Moreover, Jay Alejandro has the potential to be the best shooting guard in the league after Kiefer Ravena graduates. On defense, the pitbull tandem of Rev Diputado and Pao Javelona will continue to give opposing backcourts fits.
The biggest question though is, who is Reggie Morido? According to Peter Atencio of Pektus Corner, Morido is a good defender but is questionable on offense. Moreover, he said that the kid has a high ceiling
They open up their title defense on Sept. 6 against the Green Archers while their finals rematch against FEU will be played on Oct. 7, which will also be the last playing date of the first round of Season 78.
Best case: 10-4 (Make the Final Four)
PS:

In Aroga We Trust
Worst Case: 9-5 (Miss the Final Four)
PSS: Don't worry NU, next season will be the strongest NU team fielded EVER as Matt Salem, Matt Aquino, JV Gallego, and Chamy Diputado will be lined-up with the team.
---
UAAP Season 78 Men's Basketball Starter Pack
| | |
| --- | --- |
| Let's Rebuild Every Year! | Taking Flight for One Last Time |
| | |
| | |
| --- | --- |
| Hauling the Best of the Class | On the Verge |
| | |
| | |
| --- | --- |
| Underdogs Once Again | Replicating the House of Chaos |
| | |
| | |
| --- | --- |
| Kevin and Karim's One Last Chance | The Dark Horse |
| | |
UAAP Season 78 Women's Basketball Starter Pack
The Ultimate UAAP Season 78 Basketball First Round Schedule